Echuca Accommodation Search
For Cheap, Luxury or Discount Hotels around Echuca
Best Accommodation in and around Echuca, Victoria, Australia
Echuca is a beautiful town located in northern Victoria, Australia, that boasts of natural beauty, rich history, and vibrant culture. It is a perfect destination for families, couples and solo travellers, offering various activities for everyone. If you are planning to visit Echuca, you need to ensure that you have a comfortable and convenient place to stay. Fortunately, there are several options for accommodation within and around Echuca that are sure to meet your needs.
1. Madison Spa Resort
Madison Spa Resort is a five-star accommodation located in Moama, a town next to Echuca. This resort offers luxurious suites that are perfect for couples and families. Each room has a private balcony or terrace, a spa bath, and modern amenities such as air conditioning, television, and free Wi-Fi. The resort also offers excellent facilities like an indoor pool, a gym, a library, a tennis court, and an award-winning restaurant.
2. Pevensey Motor Lodge
Pevensey Motor Lodge is located in the heart of Echuca, making it an excellent choice for those who want easy access to the town's attractions. This lodge provides clean and comfortable rooms that are fitted with air conditioning, fridge, microwave, and television. It is also family-friendly, with amenities like a swimming pool, a playground, and barbeque facilities.
3. Quest Echuca
Quest Echuca is an excellent option for those looking for apartment-style accommodation. It is located in the town centre and offers fully self-contained apartments with one to three bedrooms that come with a full kitchen, laundry facilities, separate living areas, and free Wi-Fi. It is perfect for families and groups of friends who want more space and privacy.
4. Perricoota Vines Retreat
Perricoota Vines Retreat is an idyllic accommodation set in a 4.5-acre vineyard that is located in Moama. It offers luxurious self-contained villas that come with modern amenities like air conditioning, flat-screen television, and a fully-equipped kitchen. The villas have outdoor decks that offer stunning vineyard views, making it perfect for couples looking for a romantic getaway. The retreat also has excellent facilities like a swimming pool, a tennis court, and a barbeque area.
5. Mercure Port of Echuca
Mercure Port of Echuca is another centrally located accommodation that is perfect for those who want to explore the town's attractions. It offers modern and spacious rooms that come with air conditioning, a flat-screen television, and free Wi-Fi. The hotel also has great amenities such as a swimming pool, fitness centre, and an on-site restaurant.
Echuca and its surrounding towns offer a variety of accommodation options that cater to different budgets and preferences. Whether you are looking for a luxurious spa resort, apartment-style accommodation, or a budget-friendly motor lodge, you will find something that suits your needs in and around Echuca.
This is the worlds leading discount accommodation cross search engine

save up to 80%


This is the same set of services most travel agents use, Free to bookmark and share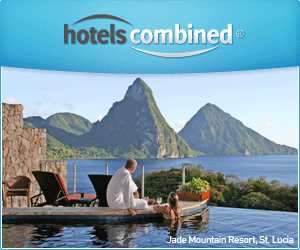 This is the site for Echuca Victoria . Are you searching in the right Australian Region?
MOVE PORTAL